Ventilated.
Air vents provide a consistently cool and moisture-free environment throughout the thumb sucking treatment.
Comfortable.
Flexible, ergonomic shape ensures your child stops the thumb sucking habit in the most comfortable way possible.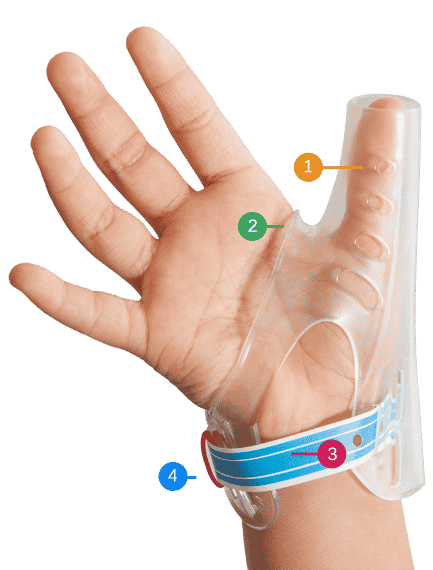 Fun.
Kids love to choose a different multi-colored lockband every day! Each kit contains 30 wristbands in various colors.
Secure.
Instalocks not only simplify adjustment, but provide a peace-of-mind that the device is locked and cannot be removed.