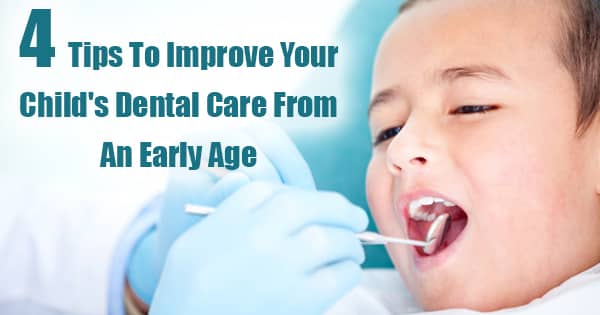 From the first moment your child's teeth begin to come in, regular dental care is important to ensure lifelong oral health and confidence. In fact, teeth are considered the second biggest insecurity for American adults after weight.
Consider the following tips to help your child start their dental care off right and to keep them happily smiling for years to come.
Begin going to the dentist early on
Your child's first dentist appointment should be made by their first birthday. Both kids and adults need to visit their dentist twice a year, or once every six months. The earlier and the more frequent your child visits the dentists, the better your child's chances are of maintaining good oral health.
It's never too early to start brushing
Even when your child is an infant, you can take care of their gums by gently swabbing them even before their teeth come in. When your child's teeth begin to come in, start them off with a soft-bristled toothbrush and a tiny bit of children's toothpaste. You'll need to help your child spit and rinse.
Teach your child the importance of flossing
 Many adults choose not to floss their teeth, but not flossing can leave food particles in between your teeth and can cause cavities. Teach your child to begin flossing early on as soon as their teeth begin to touch. This will help them maintain good dental health.
Deter your child from thumb sucking as they get older
Thumb sucking guards such as the TGuard classic can help to keep your child from sucking their thumb. Once your child reaches the age of three or four, thumb sucking becomes less of a reflex and more of a habit. Unfortunately, thumb sucking can cause a number of health problems if left untreated. These health problems include overbite, tooth alignment, and chronic infections of the thumbnail. It can also cause changes to the roof of the child's mouth, which is often why pacifiers are also deterred from use as your child gets older.
Thumb sucking deterrents like the TGuard classic can help your child from developing oral health problems as a side effect of thumb sucking. For more information thumb sucking guards and how to stop thumb sucking, contact T Guard today.